Tips For Driver Safety In Montana
March 23, 2020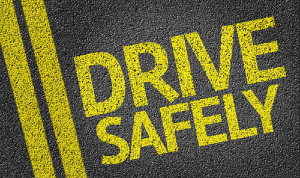 Montana is one of the most dangerous states for people to drive in. In fact, Montana comes in at number 2 on the list of most dangerous states for drivers. Fortunately, there are still things that you can do in order to stay safe while on the road.
Focus on Driving
Driving is an activity that requires 100 percent of your attention. Avoid using your phone or any other activity while you are driving. You should also avoid eating while driving.
Do Not Speed
You need to drive below the speed limit. If the weather outside is bad, then you will need to drive at least five miles slower than you normally would. Speeding makes it harder for you to avoid an accident.
Maintain Your Vehicle
Vehicle maintenance will keep your vehicle working at its peak. Your vehicle will need regular oil changes. You will also need to have the tire pressure checked. Additionally, you will need to have your engine air filter changed regularly.
Watch out For Pedestrians
Many car accidents are caused by pedestrians. You will need to look out for them while you are driving. Keep in mind that pedestrians have the right of way at crosswalks.
Be a Defensive Driver
Defensive driving means being aware of the actions of the other people on the road at all times. Assume that the other drivers on the road are going to do something crazy. You will also need to use the two-second rule. You should be two-seconds behind the car in front of you. If the weather is bad, then you need to be at least four seconds behind the car.
Contact an Auto Accident Attorney Montana
It is possible for you to get into an accident even if you are being cautious. You need a Montana auto accident attorney if you have been involved in an accident. A Montana auto accident lawyer will ensure that you receive compensation for your injuries. Call Bulman, Jones & Cook for help today.