Why Montana Is Ranked 3rd Highest Death Rate on The Road?
March 23, 2020
The Risks of Driving in Montana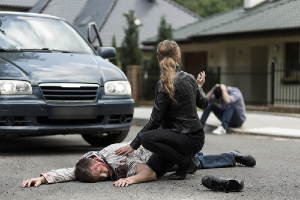 Montana has experienced a reduction in traffic fatalities in recent years, but the state still ranks near the top of the nation in terms of its vehicular death rate. Those who have been injured or have lost family members in Montana car accidents may be eligible for financial compensation from the responsible party, but they will need proper legal representation to ensure that they receive the amount that is needed. This type of assistance can be obtained from a car accident attorney Montana residents can depend on at Bulman, Jones & Cook.
Traffic Deaths in Montana
The rural environment that adds to the beauty of Montana is also considered a factor in its relatively high vehicular death rate. Approximately 70 percent of the driving in the state is done in a rural setting, which can entice motorists to increase their speeds and thus heighten the risk of having a serious accident. The use of seat belts is less common among motorists in Montana than in most other states, which increases the risk of death or serious injury in the event of a crash. Infrastructure is another factor, with one report indicating that nearly half of the roads in Montana are not in the best of condition.
Seeking Compensation After an Accident
In addition to its own issues, Montana has its share of the same type of distracted, intoxicated and reckless drivers that can be a threat in any state. In the event of an accident that results from the negligent actions of someone else, damages may be sought through the civil court system. Injury claim lawyers understand the law and will work to achieve the best possible outcome in the cases they handle. This is why victims and their families should consider seeking the services of an attorney. They should specifically consider contacting the office of Bulman, Jones & Cook.