Winter Driving Checklist
March 23, 2020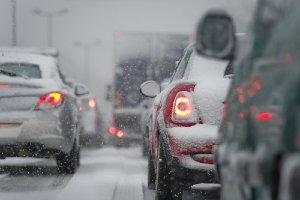 Winter driving is decidedly different than driving at any other time of the year, which is why you need to prepare for doing so. While driving on roads that have been impacted by snow and ice requires patience and caution, it's also important that you pack some essential items in your car to prepare for any eventuality.
What You Should Keep in Your Car
The most important items to pack in your car before a winter drive include a couple of blankets to keep warm, a snow scraper and shovel, sand that you can place around your vehicle if it becomes stuck in the snow, jumper cables, flares, flashlights, and a charged cell phone. You should have the number of your attorney on your phone in case you're injured and require some quick legal assistance. Make sure that you have some snacks and water bottles packed in your vehicle at all times. You should also take a well stocked first-aid kit with you.
Why You Should Contact a Personal Injury Lawyer Montana when Injured in An Accident
A Montana personal injury lawyer will be able to assist you in a variety of ways in the event that you've been injured in a car accident. Personal injury attorneys have experience in dealing with Montana car accidents, which means that you can expect quality service. You may need to contact a lawyer directly after the car accident to make sure that you're doing everything you're supposed to and aren't making any costly mistakes. An Montana car accident attorney can help you determine whether or not the other driver was at fault so that you can file a successful claim. They will also be able to provide you with a detailed analysis of your legal options before recommending the one that has the highest chance of success. Without requesting the assistance of an attorney, you may not receive the compensation that you're owed.