Who Does the Montana Workers Compensation Act Cover?
March 23, 2020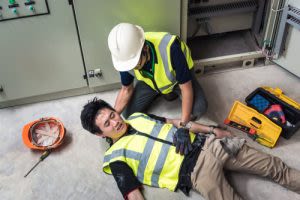 Workers' compensation insurance is a very important topic for many people with employment all over the country. The laws vary from state to state, which is why it is important to know the laws that apply to your specific state. If you are familiar with the law as it applies to this type of insurance, you will know better how to take advantage of the insurance to what you are entitled when you end up in an unexpected situation with an injury at work.
In the state of Montana, workers' compensation insurance will give employees medical benefits, in addition to wage loss benefits. This means that if someone is injured at work or suffers from some sort of occupational disease, they will be compensated for any medical expenses that result, as well as any time that they have to miss from work because of the ailment. This is applicable regardless of fault, meaning that it does not matter whether the injury was the fault of the employer or the worker. Either way, he or she will be covered. The state of Montana requires all businesses within the state that have employees to provide the employees with workers' compensation insurance.
If a worker suffers from an injury or an occupational illness, he or she is entitled to the medical fee schedule in the state of Montana, as well as any statutes and rules that apply in that given case, so that he or she can benefit from what workers comp has to offer in that particular situation. However, it is important to keep in mind that these benefits only go towards illnesses and injuries that are directly related to the claim, and they cannot be used for any outside injuries that have taken place.
If you are having issues with workers compensation in the state of Montana, it would be a good idea to hire a Montana workers compensation attorney. A workers compensation lawyer in Montana will be able to assist you if you are not being treated fairly by your employer or an insurance company. Bulman, Jones & Cook is one place that you can go if you are looking for a workers compensation lawyer in Montana, as here, you will be able to find a Montana workers compensation attorney with all of the necessary expertise and experience to be able to answer your questions and help you with your situation. You should feel free to contact Bulman, Jones & Cook with any questions you may have.