When Workers Compensation Isn't Enough
March 23, 2020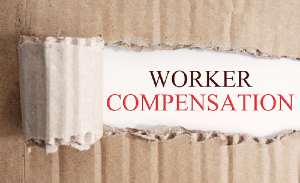 Employers are required to carry workers compensation for all of their full-time employees. It is designed to compensate a person who has become ill or gotten injured on the job. Workers compensation is designed to provide money for medical bills, lost time at work, pain and suffering.
There are five main types of workers compensation benefits. The extent and nature of your injuries will determine the type of compensation that you get. Some of the specific types of workers compensation that you can get include the following.
Temporary total disability for when the employee is unable to work

Temporary partial disability for light duty work that is done for a lower pay rate

Permanent total disability

Vocational rehabilitation benefits
In many cases, workers compensation is not enough to cover bills. You may not have enough money to cover your expenses if you have encountered the following.
You have been out of work for a long time.

Your lost wages have surpassed the amount of compensation that you have received.

Your financial status has been threatened because of the accident.

Your medical bills are greater than what insurance will cover.

Your situation has caused a financial strain.

Your place of work does not cover everything.
What You Can Do
If you do not have enough workers compensation to cover your expenses, then you can contact an attorney. Experienced attorneys know the law, and they know how to use it to work in your favor. If you need a workers compensation lawyer in Montana, then you will need to contact Bulman, Jones & Cook. Our Montana workers compensation lawyer will fight hard for you.
It is best for you to contact a workers compensation attorney in Montana instead of trying to go through this alone. We will help you get the compensation that you deserve.