When to Settle My Personal Injury Case
March 23, 2020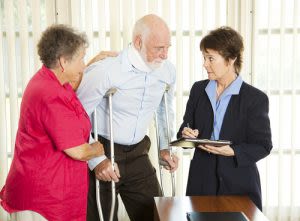 If you have been injured, you likely already have a lot that you were dealing with. Not only are you dealing with physical pain, but you might also be dealing with stress as well. It is possible that you will have to miss work because of your injury, and you might end up having to lose money as well in this situation. However, it makes perfect sense to want to see compensation when you have been injured due to someone else's negligence, whether it is negligence from a driver who hit you on the road or an employer who was responsible for some sort of slip and fall accident. In a situation where someone else is essentially responsible for your injury, it makes sense to file a personal injury lawsuit. In this situation, in the state of Montana, it would make sense to consult with a Montana personal injury attorney.
In order to file this lawsuit, you will need to collect evidence that the plaintiff is responsible for the accident. Photographs will be particularly useful in this situation. You should also make sure to document everything that happened to you on that day and afterwards, so that your attorney will have a time line to use for reference. You should also get any names and contact information for any witnesses who saw the accident take place. You should document any conversations that you have with people with whom you speak about the accident, and you should inform any potential plaintiff that you are going to be filing a claim for your injuries and any property damage that you may be suffering. Make sure to file your lawsuit within the statute of limitations, or else you may not be able to do so at all. In the state of Montana, the statute of limitations for a personal injury case is 3 years.
Additionally, it would be a good idea to work with a serious personal injury lawyer, rather than attempting to defend your own case. An attorney, such as the skilled Montana personal injury attorneys at Bulman, Jones & Cook, will be able to answer any questions that you might have and potentially be able to represent you as well.