What Work Injuries Are Covered Under Workers Compensation in Montana?
March 23, 2020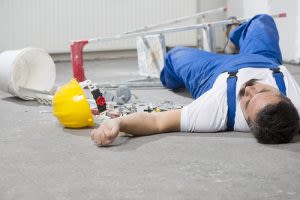 If you've suffered injuries in Montana during the course and scope of your employment by a foreseeable risk of your employment, you might be eligible for workers' compensation benefits. The Montana Code Annotated section 39-71-105 provides that the intent behind the state's workers' compensation laws "is to provide, without regard to fault, wage-loss and medical benefits to a worker suffering from a work-related injury or disease."
Who Administers Montana Workers' Compensation Claims?
Workers' compensation operates as no-fault insurance for injured workers. They're covered even if they accidentally caused their own injuries. In return for that coverage, the worker relinquishes their right to directly sue their employer for their injuries. All workers' compensation cases fall under the purview of the Montana Workers' Compensation Court.
Types of Injuries and Benefits
So long as you didn't disregard company safety procedures, weren't drunk or on drugs or intentionally hurt yourself, there's a strong likelihood that an attorney for workers compensation from our firm can help you. Coverage is broad. It extends to back injuries, head injuries, fractures, dislocations, spinal cord injuries, electrocution, burns and a variety of other injuries that are suffered at work. Benefits under Montana's workers' compensation laws consist of the following:
Payment of all reasonable and necessary medical bills. If you have a managed care plan, you must use that.

Temporary total disability payments in an amount equal to two-thirds of your average gross wages.

Temporary partial disability payments in the event that you're unable to do reduced or light duty work.

Permanent partial disability if you have a permanent impairment rating from your physician.

Death benefits to the decedent's surviving family members.
What to Do
If you suffered a serious work-related injury in or around Missoula, immediately report it to your supervisor or the company office. Get immediate treatment at an emergency room after that. Then, contact us at (406) 393-8010 to arrange for a free consultation and case review with an attorney for workers compensation from our office. Even if you were injured by an employee of another company, a Montana personal injury lawyer from our law firm can help you.