What Is the Statute of Limitation for An Automobile Accident in Montana?
March 23, 2020
What Is the Statute of Limitation?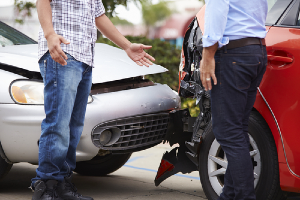 States all have different a statute of limitation. The statute of limitation is a timeline that in individual has to file a claim against another individual or company. When the timeframe has passed (statutory deadline), an individual no longer has the legal right to seek compensation for his or her damages.
What Is the Statute of Limitation for A Car Accident in Montana?
According Montana Code Annotated 2017, the statute of limitations applies to most personal injury claims that arise from a car accident. The law states that an individual has three years from the date of the accident to file a claim. This includes any passengers, drivers, motorcyclists, bicyclists, or pedestrians.
In addition, if a family member is filing a wrongful death lawsuit because his or her loved one was killed as a result of an automobile accident, he or she will still have three years to file the lawsuit. However, the difference between wrongful death cases and personal injury cases that arise from car accidents is that a wrongful death case has a statute of limitations that starts from the date of the victim's death as opposed to the date of the automobile accident.
How Can a Montana Car Accident Attorney Help You with Your Specific Case?
If you or a loved one have been injured, or if the loved one has been wrongfully killed in a car accident, why is it important to contact a Montana personal injury lawyer right away? A law firm with experienced personal injury attorneys, such as Bulman, Jones & Cook, can ensure your rights are protected and guide you through the personal injury claims process.
In addition, our team at Bulman, Jones & Cook can help you recover compensation for damages that include:
Medical bills

In-home care

Loss of income

Loss of future income

Pain and suffering
We welcome you to contact our law office at Bulman, Jones & Cook to have one of our personal injury accident experts evaluate your case and give you legal advice on the best course of action.