The Role Social Media Plays in An Accident
March 23, 2020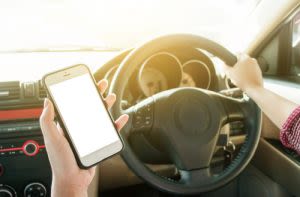 Social media has invaded every aspect of our lives, from helping us stay in touch with family and friends to advancing our careers through networking and new opportunities. While social media can be a remarkable tool, it's also proving to be a danger to life on the roads. A look at recent traffic accident trends uncovers some startling information.
It's Called Distracted Driving and It's a Killer
Distracted driving involves more than just browsing social media. Texting, talking on the phone, and even brushing your hair all fall under this umbrella. Yet, the idea that people think they can surf Facebook and Twitter while cruising down the highway is the most shocking trend of all. Even a brief text takes 4.6 seconds to read, so imagine the time, attention, and distraction of hitting reply!
AT&T recently conducted a study in which they looked at their own mobile users and they found that 7 or 10 people were using their smartphones while driving. Admittedly, texting and phone calls make up the bulk of distracted driving activities, but many young drivers are also on social media sites when their eyes should be on the road. The sites most commonly used? As might be guessed, they were the big leaders: Facebook, Twitter, Snapchat, and Instagram.
Another study done by Transport Research Laboratory revealed that it's not just younger drivers cruising social media on the road. Lead researcher Dr. Nick Reed said his group found that people are spending 60% of their driving time with their eyes focused on their phone as they scroll through a newsfeed or update a social media status. He added that so much time spent distracted is why people miss braking cars in front of them or other obstacles.
It's findings like these that are forcing local and state governments to crack down on distracted drivers. New laws are limiting young people from driving and establishing stiffer penalties for any driver caught "Facebooking" on the road. As rates of fatalities due to distracted driving overtake drunk driving rates it becomes clear that our social media obsession is killing us.
If you have been involved in a Missoula Car or Personal Injury Accident due to these circumstances, contact Bulman, Jones & Cook for an initial consultation. You won't find a more experienced or dedicated Montana Car Accident Attorney.