Summer Road Trip Accident
March 23, 2020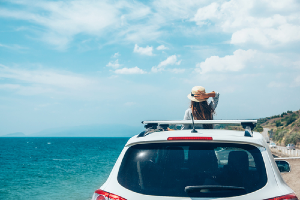 Summertime always means fun in the sun, along with the occasional road trip to a vacation destination. However, there are few things that can create a problem during a summer outing like an auto accident. Whether it is a fender bender in an urban area or an accident out on the open highway, the fallout can still negatively impact the enjoyment associated with the awesome weather of summer. This can be particularly troublesome for injured victims who are confined to a hospital in a state where they do not live in or have suffered injuries that allowed them to recover at a private location. Regardless of the situation, the inconvenience during a time that was intended for pleasure can be a very frustrating experience, including not knowing where to turn for financial compensation for lost wages and medical bills after the fact. When this is the case, it is always best to contact an experienced Montana personal injury lawyer who can step in immediately and ensure all insurance benefits are properly handled.
Why Montana Lawyers Are Best
Montana car accidents can be different from other states, especially regarding comparative negligence application when the case is being negotiated. All states employ some type of comparative negligence law, but Montana uses the 51% rule that bars injured drivers from being compensated for accidents if their comparative negligence rating is greater than the opposing driver. Multiple vehicle accidents can be even more complicated, and often insurance companies are reluctant to begin coverage when they think there will be no ultimate requirement to provide financial compensation. All Montana lawyers are familiar with the state claims approval system and can be very helpful in getting benefits started, which is always a positive sign following a wreck.
Contact a Montana Personal Injury Lawyer
Not only do out-of-state drivers often not realize the perils of Montana roads and inclement weather, but the manner in which accident cases are adjudication in the largely rural state can leave visiting residents in a query when an accident happens. Anyone involved in a Montana car accident should call the legal professionals at Bulman, Jones & Cook for a full free evaluation of your Montana accident case.