Social Media Don'ts when It Comes to Workers Compensation
March 23, 2020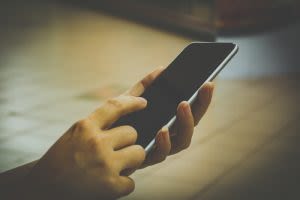 Sadly, social media has the power to completely destroy a person's workers compensation case. Information that is stored on your social media profile(s) is at risk of being used at any time by your employer to debunk your case and ultimately deny your claim. This is why it's incredibly important to handle yourself appropriately online while you navigate the process of a workers compensation claim. At Bulman, Jones & Cook, we are experienced Montana work injury lawyers who are very familiar with the effects of oversharing on social media. These are things you should not do on social media while you are in the throes of a workers compensation claim.
Don't reference your case at all on social media. Boasting or complaining about your workers compensation case will be seen in bad taste, and it can potentially hurt your chances of actually winning it. It's a good rule of thumb to just avoid mentioning the case at all online.

Don't post photos or allow photo tags for the duration of your case. Even just a simple photo of you with your family in a restaurant setting can be enough to significantly hurt your case. If you plan on engaging in social get-togethers, don't allow friends or family to tag you in their photos from the occasions, and don't upload your own photos.

Don't accept rogue friend requests. Investigators know that social media can harm a case, so they might create fake accounts to keep you under surveillance. Without the help of a Montana workers compensation lawyer, you might accidentally accept the wrong friend request!
How to Proceed
You don't have to be alone while navigating your workers compensation case. You need an experienced workers compensation attorney in Montana to help you make informed choices on and off social media. Bulman, Jones & Cook can be the light to guide your path during this challenging time.
If your claim has already been denied, our Montana work injury lawyers can help you pick up the torch and keep fighting. A denial because of social media or other reasons doesn't have to be end the of the line. A Montana workers compensation lawyer can help you continue in your journey to success.
Contact Bulman, Jones & Cook today to regain your confidence and get in touch with an experienced workers compensation attorney in Montana.