Slip and Fall While Christmas Shopping? What Are Your Rights?
March 23, 2020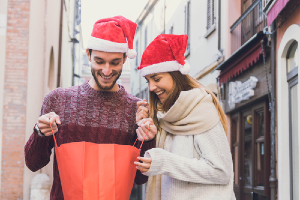 The owners of a mall or any business inside of that mall have a duty to take precautions to maintain their property in a reasonably safe condition. If an individual or entity breaches that duty and fails to remove accumulations of water or other substances that create a slippery surface, and a customer is injured in a slip and fall, that customer might have a viable negligence claim against both the owner and occupier of that property. If all of this sounds familiar because you suffered injuries in a slip-and-fall while entering or inside of a mall, you'll probably want to arrange for a free consultation and case evaluation with a Montana premises liability lawyer Bulman, Jones & Cook in Missoula.
A Respected Law Firm with a Record of Successes
Slip-and-fall and trip-and-fall cases are complex. They're governed by Montana statutes and cases on the law of premises liability. The cases often turn on just a few pivotal facts like whether the owner or occupier of the property knew of, should have known of or even created the dangerous condition that caused injury to somebody. If you intend on pursuing a premises liability claim after being injured in a slip-and-fall or trip-and-fall, you'll want to retain and work with a respected Montana personal injury lawyer who has a history of successes in premises liability cases.
Our Contingency Fee Promise
When you meet with a Montana premises liability lawyer from our offices, he will listen carefully to you, and then he will answer any questions that you might have. If we enter into a retainer agreement, no legal fees are even payable unless we obtain a settlement or verdict for you.
You'll want to bring your injury claim as soon as possible after your injuries. Surveillance camera footage can disappear, evidence can be tampered with and witnesses can relocate and become difficult to find. Rather than sitting on your rights, you can invoke them. Contact Bulman, Jones & Cook in Missoula by phone or email right away after being injured in any slip and fall or trip-and-fall accident.