Injured at a Montana State Fair or Festival?
March 23, 2020
Legal Assistance for Those Harmed at a State Fair or Festival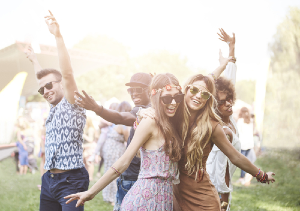 A state fair or festival is a fun place to visit, but it can also be the scene of tragedy. Those who suffer injuries while attending public events may be entitled to financial compensation. However, they will need the services of a Montana personal injury attorney to ensure their fair treatment under the law. This type of assistance is available from Bulman, Jones & Cook.
Knowing the Risks of Public Events
Summertime is fair time in Montana, with events occurring throughout the state almost every day. Such fairs and festivals usually feature amusement rides, performances, product demonstrations and other activities that pose certain risks. Amusement rides can be a particular source of trouble, especially considering that they may not be subject to proper regulation. Accidents can result from a variety of causes, including:
Faulty design

Improper maintenance

Operator error

Inadequate supervision
What to Do After an Accident
It is important for anyone injured at a fair or festival to receive immediate medical attention. What appears to be a minor injury may have serious consequences if not properly treated. After the accident, those injured may seek damages from the responsible party, but compensation should not be taken for granted. There could be an attempt to blame the victims themselves. There may also be trouble in determining exactly who is responsible, whether it be the sponsor of the event, the company that built the ride or those responsible for operating the equipment. Sorting out these issues will require intervention by a Montana premises liability attorney.
The Right to Compensation
Victims and their families may seek damages to cover medical expenses and lost wages, and may also request compensation for the suffering related to an injury. Additionally, family members may seek damages in the event of the death or injury of a loved one. However, a successful lawsuit will require the assistance of a personal injury lawyer in Montana. This is why victims and their families should consider the services available from Bulman, Jones & Cook.