How Social Media Can Ruin Your Car Accident Claim
March 23, 2020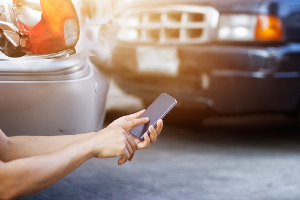 In this current era of social media, it seems that everyone shares everything online. While it is true that more of people's' lives are being shared with friends, it is important to know when not to share certain pictures and videos online for everyone to see. One specific time is during the time a car accident claim is being reviewed. It is best to limit your sharing as protection for you and your case. If you have faced an issue with this, it is best to contact a Montana personal injury lawyer. They will be able to explain to you the ways in which you should navigate your social media use during this time.
One way in which posting to social media can negatively impact your claim is that it can make you appear less hurt than you claim. For example, pictures or videos showing you hanging out with friends, engaging in various activities, and/or going about your life as you normally would can make it seem that you haven't suffered any injury, and thus, don't need to recover. This is something that the opposite party would likely use to show that they were not the cause of any injury, and for the insurance company to state that they don't need to compensate you for as much since it appears you are not hurt. Further, the fact that you're constantly posting can even allude to you being healthy enough to engage in your online social life. You will need the advice of a Montana personal injury attorney to explain how to combat this for your case.
You should, however, use your phone to take pictures and videos or all occurrences related to the accident and your injuries to add to your claim.
If you are looking for a Missoula accident attorney, contact Bulman, Jones & Cook for expertise related to how social media impacts accident claims.