Common Workplace Violations
March 23, 2020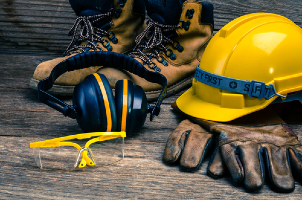 Missoula County is growing, and with growth come more jobs of all types. Unfortunately, that can also lead to increases of injuries at work.
The Occupational Safety Health Administration (OSHA) enforces workplace safety across the country. Here are some common workplace violations that its enforcement personnel see.
Protection From Falls
Falls can involve a slip-and-fall, trip-and-fall or falling from one height to a lower height. According to OSHA, well over 200,000 workers are injured in falls every year. More than 700 die in falls at a work place. Contact us at Bulman Law & Associates if you were seriously injured in a fall at your job.
Struck by an Object
Whether it's a falling tool from above, a wall collapsing or a motor vehicle crash, failure to take proper measures to keep employees from being struck by an object while at work is the second leading OSHA violation. If you were severely injured from being struck by an object at work, contact a workers compensation lawyer in Montana from our offices right away.
Hazardous Chemicals
Chemicals and how we use and store them is important due to the dangerous nature, for our health and those we work with. Workers should be trained to handle and store chemicals properly. Law requires appropriate labels and safety data sheets for all chemicals located on a worksite. Injuries do occur due to negligence and lack of safety protocols. Contact a Montana workers compensation lawyer from our offices if chemicals have harmed you at your workplace.
If your injury occurred at work by an anticipated risk of your job, Montana workers' compensation laws likely cover you. Don't let your employer or its insurer take control of your workers' compensation case. Contact us here in Missoula at Bulman, Jones & Cook to speak with a workers compensation injury attorney as soon as possible after your work-related accident. A Missoula work injury lawyer from our offices will take control of your case for you.