Advanced Car Consoles–Are They Aides or Distractions?
March 23, 2020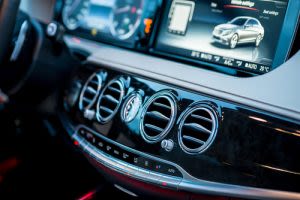 Some drivers might wonder whether they need to be an electrical or computer engineer to go to the grocery store. Advanced car consoles are intended to assist drivers with a wide variety of tasks, but what can come to issue is whether they increasingly distract drivers from their primary task of driving a vehicle.
Types of distracted driving
As per the National Transportation Safety Administration (NHTSA), 3,477 people died in distracted driving accidents in the United States in 2015. About 391,000 others were injured. The NHTSA characterizes distracted driving as "any activity that diverts attention from the task of safe driving." According to the U.S. Centers for Disease Control and Prevention, there are three main types of driving distractions. Those are:
Visual when a driver takes his or her eyes off of the road

Manual when the driver's hands are taken off of the wheel

Cognitive when the driver's brain focuses on something other than driving
Increased Distractions
It only takes a few seconds when a driver looks away from the road for tragic consequences to result. As per the NHTSA, about 80 percent of all distracted driving crashes occur within three seconds of a driver being distracted. A study by the AAA Foundation for Traffic Safety found that just about all advanced car consoles place high cognitive and manual demands on drivers that significantly increase distractions. At Bulman, Jones & Cook in Missoula, we understand the dangers that distracted drivers create.
Distracted driving injuries and deaths are 100 percent preventable. If a distracted driver left you injured or a family member dead, you'll need an experienced and aggressive Montana car accident attorney to represent you. We've successfully resolved countless auto accident personal injury cases. Contact a Montana car accident attorney at Bulman, Jones & Cook for a free consultation and case review after any injury or death that was caused by a distracted driver. If we enter into a retainer agreement, no legal fees are even due unless we obtain a settlement or verdict for you. We'll use our skills and resources to obtain the financial recovery that you deserve.